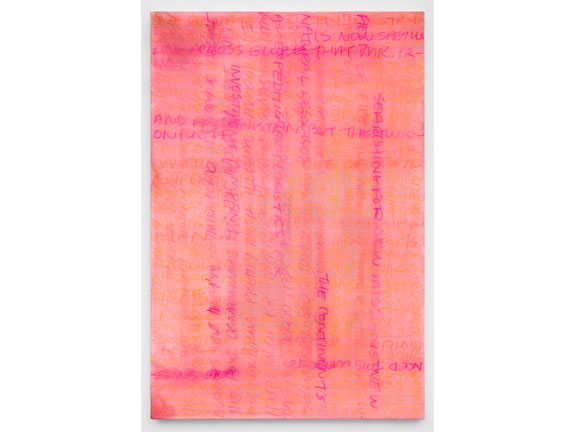 DASHIELL MANLEY
Blackwater's Legacy (old news), 2015
Watercolor pencil on canvas.
37 x 25 inches.

Current Exhibition:
DASHIELL MANLEY
a solo exhibition

August 21 - September 14, 2015.
Opening reception: Saturday, August 22, 6-8 PM.
The reception will include BBQ dinner outside at the gallery, open to all.

Dashiell Manley, born 1983, lives and works in Los Angeles. He works in painting, video, sculpture, and photography, and often combines mediums to create multi-dimensional installations. In 2014, Manley was included in The Whitney Biennial, at The Whitney Museum of American Art in New York. His work is included in many public and international private collections. Manley is represented by Jessica Silverman Gallery in San Francisco.
---
Pollock-Krasner Lecture Series 2015 >>


---

The Fireplace Project is proud to be sponsored by
UOVO Fine Art Services, a new and revolutionary Fine Arts Services company now serving the international arts community. UOVO is New York City based. For more information please visit: www.uovo.org